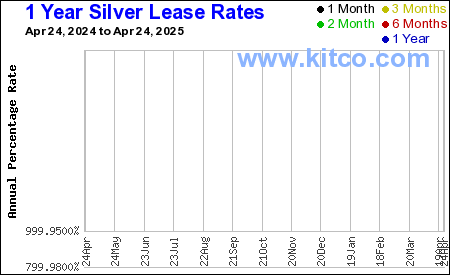 Silver lease rates have plunged to 52 week lows, with the 1 month lease rate equaling the lows placed in September and December 2011 of -0.5%, the 2 month declining to -0.4%, the 3 month to -0.25%, the 6-month to 0%, and the 1-year to 0.5%.
Negative silver lease rates do not always mean an impending take down, but they do warrant caution, particularly after the past week's rally and the commercials doubling of net short positions over the past month.
While silver lease rates remained in negative territory throughout much of the early 2011 bull move in silver, the sharp declines in September and November preceded sharp sell-offs in the metal.
The current decline has been more of a gradual decline than the 2 previous mentioned.
For now, keep your eyes on silver's lease rates, and be prepared to
Stack the Smack
should another significant smack-down commence.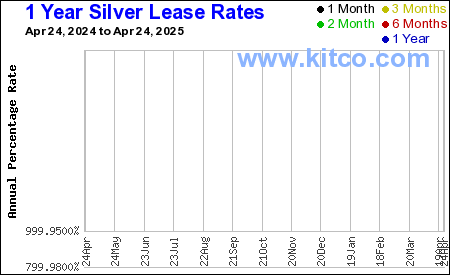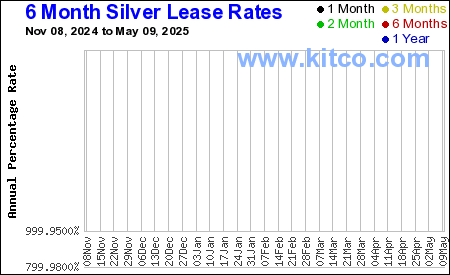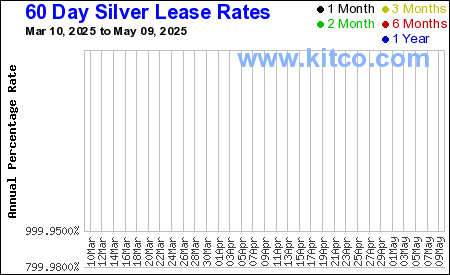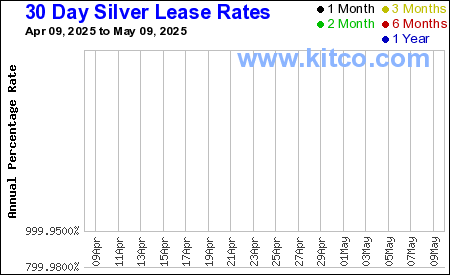 Charts courtesy Kitco