Is the Bernank performing his final finger stretching exercises before hitting a button on his favorite technological device? QE3 around the corner, perhaps as soon as January 25-26th?
Federal Reserve Chairman signaled he's concerned Europe's crisis will hobble a 2 1/2-year U.S. expansion that may need another boost from the central bank.
The Fed's policy-setting panel, which met in Washington yesterday, said the economy "has been expanding moderately," compared with the Nov. 2 assessment that growth "strengthened somewhat." At the same time, the central bank added a reference to "apparent slowing in global growth," and said that "strains in global financial markets continue to pose significant downside risks to the economic outlook."
Bernanke and his colleagues may be considering more measures to aid growth and improve public understanding of Fed policy, which could be unveiled as soon as their next meeting taking place Jan. 25-26, said chief North America economist at BNP Paribas. The Fed reiterated that it expects joblessness to drop "only gradually."
Read Full Article from Bloomberg
As Doc has repeatedly pointed out, the Fed is left with three options to choose from.
A.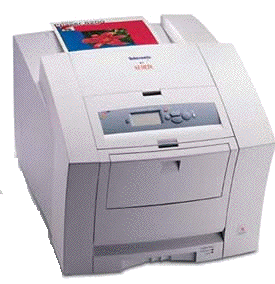 B.
or C.
The Binford Ultra 8,000 Printer Model!