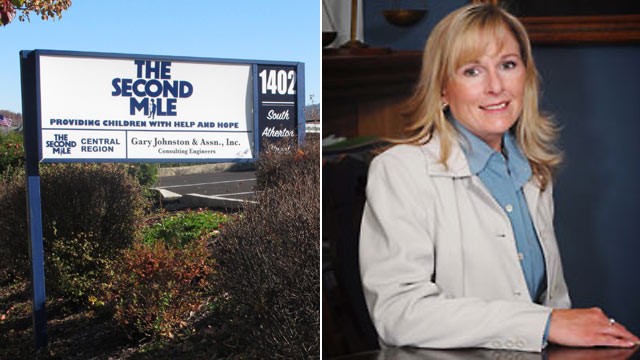 Up to this point we have refrained from discussing the despicable alleged actions and case involving former Penn State football coach Jerry Sandusky.
When a man arrested and accused of 40 counts of child sexual assault and rape is allowed out on unsecured bail
(only required to pay if Sandusky doesn't show up to court)
by the decision of a judge who has close ties to the suspect and has volunteered at his charity, this needs to be reported.
The judge who let Jerry Sandusky return home without paying any bail and without an ankle monitor after being arrested on 40 counts of child sexual assault charges was a volunteer at Sandusky's charity, The Second Mile.
Sandusky turned himself in to District Judge Leslie Dutchcot's office on Nov. 5, after a 23-page grand jury presentment detailing the allegations against Sandusky was accidentally posted online on Nov. 4, according to the attorney general's office.
Despite prosecutors' request for $500,000 bail and an ankle monitor to be placed on Sandusky, Dutchcot ordered Sandusky freed on $100,000 unsecured bail, only to be paid if Sandusky failed to show up for court.
Read more
: