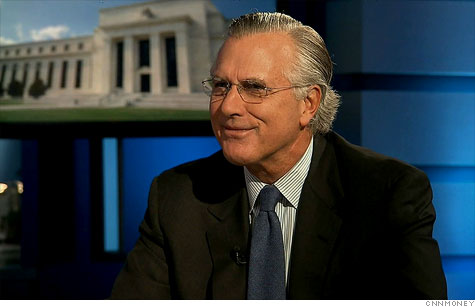 The Federal Reserve this week released 600 pages of financial disclosure documents from its regional presidents. Of note to SD readers is the disclosure of Dallas Fed Head Richard Fisher, who according to the documents
holds over $1 million worth of paper gold in the GLD
,
$50,000 in platinum, and 7,000 acres of land in 4 states
. This should comes as no surprise, as Fisher comes from an actual background in the real business world rather than Harvard or Yale academia, and has often been the lone dissenter against further inflationary policies and further QE by the Fed at FOMC meetings.
The Fed released financial disclosures for Chairman Ben Bernanke and the Fed Governors last year, but this is the first look at the wealth of the Fed presidents. As the heads of the Fed's regional banks, these 12 officials have a say in the central bank's decisions on monetary policy and play a key role in regulating the financial industry.
Unlike Bernanke, whose assets were in no-frills retirement accounts, money markets and U.S. Treasury securities, several top Fed members have more interesting investments.
Richard Fisher, president of the Dallas Fed, is one of the richest of the 12. He accrued a portfolio of at least $21 million after working 22 years in the financial industry as a banker, stock broker and hedge fund manager.
Fisher owns more than 7,000 acres in Texas, Georgia, Iowa and Missouri, in addition to more than $1 million in SPDR's Gold Trust (GLD), and at least $50,000 in platinum and uranium each.
Read more
: